Main content starts here, tab to start navigating
Private Events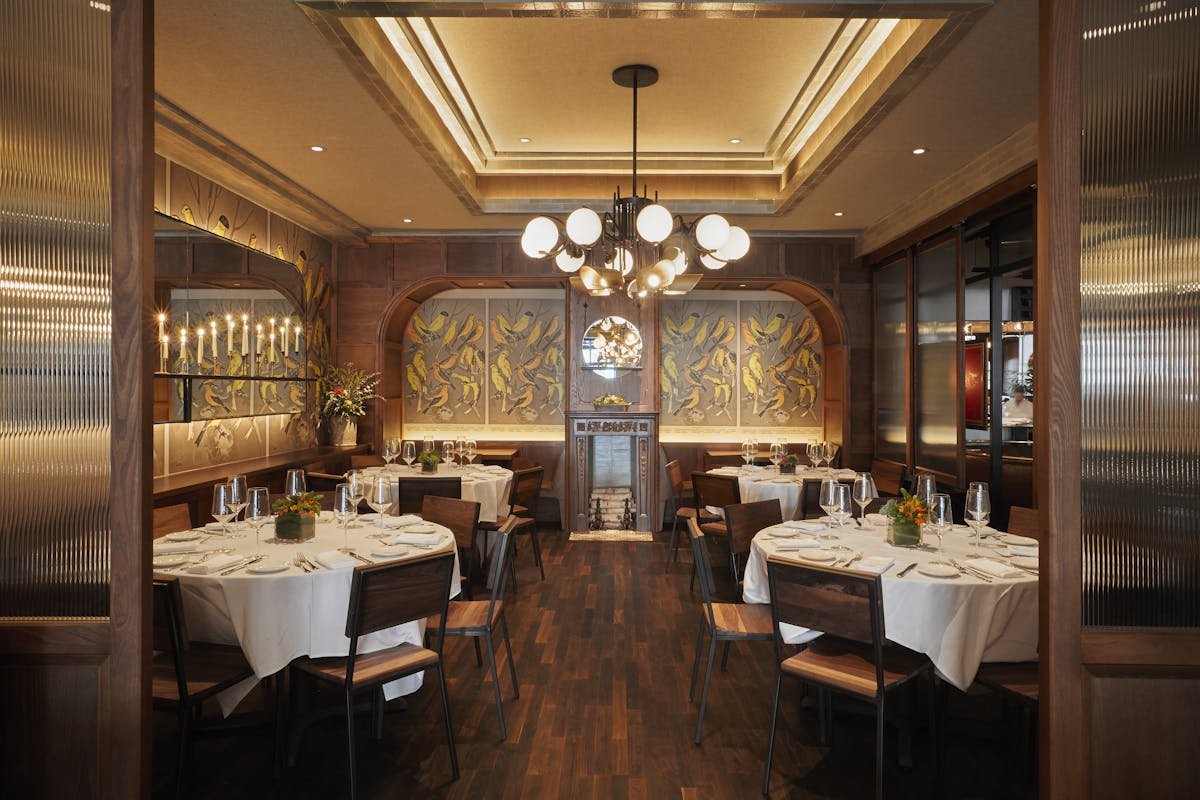 Quality Italian is the premier steakhouse in Denver. Our versatile menu boasts the best steak and most delicious Italian food. Whether you are looking for the best brunch in Denver, or hosting a sophisticated social gathering, we are available for any private dining event. Hosting an event with us provides a memorable experience that is sure to delight your guests.

Our striking private event spaces are the best and most accommodating in Denver. Our elegant rooms are perfect for any size private dining event and ensure your guests will dine comfortably. Although we specialize in excellent steaks and outstanding Italian food, our customers also rave about and indulge in our bottomless brunch.
WARRANT ROOM
The Warrant Room is a striking private events space that features a fireplace, custom millwork and an oversized antiqued mirror. Sliding doors separate the room from the restaurant for full privacy, ideal for meetings, presentations and social events. There are two niches with comfortable banquette seating.

Capacity: 24 seated, 30 reception

Please note the Warrant Room can be combined with the adjacent dining room, the Legacy Room to accommodate larger events: 70 Seated, 100 Reception
Inquire
THE LEGACY ROOM - SEMI-PRIVATE
The Legacy Room is a semi-private event space that has a custom hand-blown chandelier, fireplace and niches filled with artwork. There are steel Partitions with Art Versos that add privacy to the space
50 seated, 65 Reception

Please note the Legacy Room can be combined with the adjacent dining room , the Warrant Room to accommodate larger events: 70 Seated, 100 Reception
Inquire
PRIVATE EVENTS ALSO AVAILABLE AT OUR SISTER RESTAURANTS
KINI'S
The intimate private room at Kini's accommodates up to 18 guests and features a cascading floral installation to transport your guests to an idyllic summer night in a quaint Greek island town.

Kini's is also available for full buyouts, hosting up to 100 guests.
Inquire
CHEZ ROC
Chez Roc is available for semi-private groups of 10 or more, and fully private buyouts for 25-85 guests for a standing cocktail reception.

Chez Roc is a Moroccan-inspired cocktail lounge in Cherry Creek featuring riffs on classics, plus inventive signature drinks. The food menu includes halloumi fries, oysters, and other satisfying bites.
Inquire
CRETANS
Cretans is available for large parties and buyouts.

Cretans is a playful, energetic Mediterranean wine bar and restaurant with a robust list of unique and classic by-the-glass and bottle options, large plates, and sharable dishes. Cretans' wine list offers selections from winemakers reviving ancient traditions and embracing heritage varietals, as well as natural and biodynamic producers pushing the boundaries of modern winemaking.
Inquire